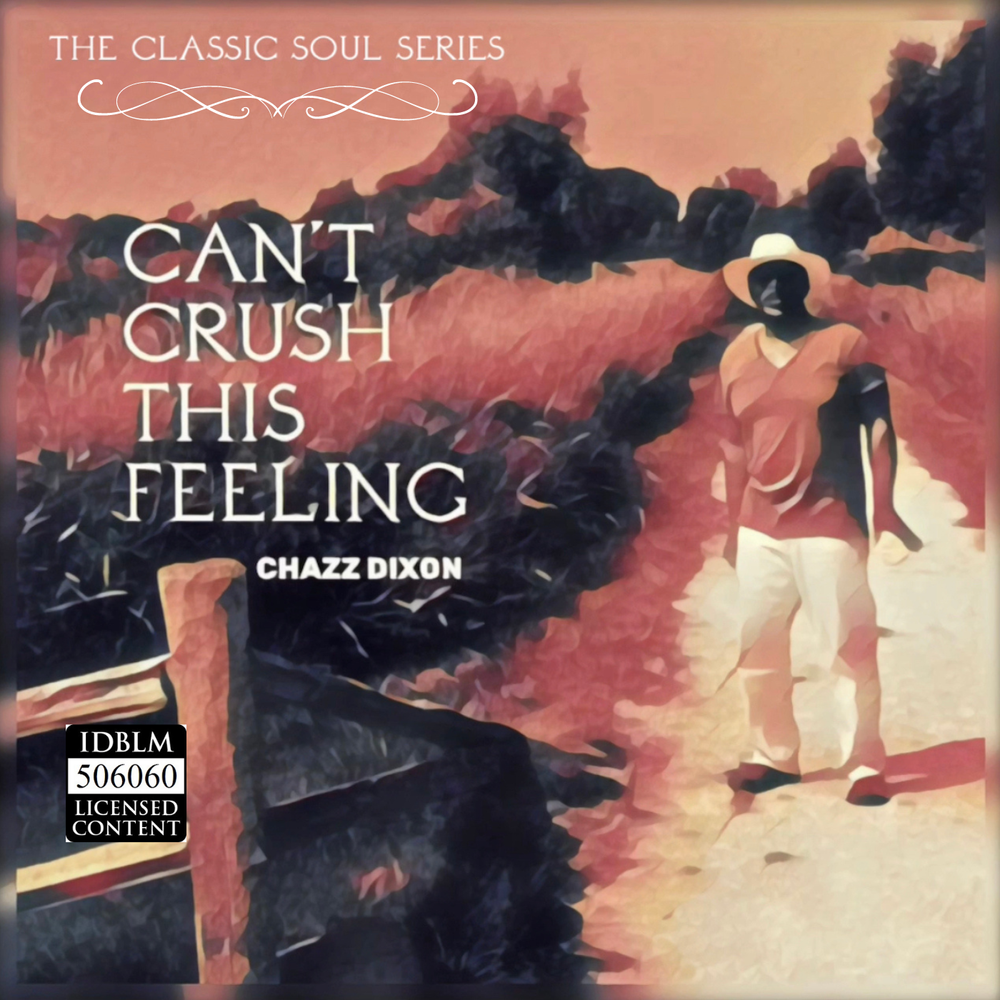 Can't Crush This Feeling
The New CD From Chazz Dixon
On Sale Now!!!
https://chazzdixon.hearnow.com/cant-crush-this-feeling
CLASSIC SOUL MUSIC
Chazz Dixon is back with a new CD, his 16th, "Can't Crush This Feeling", honoring the roots of soul the way only he can. Described as "the modern envoy of romance" Chazz delivers 13 romantic gems including (1) a remake of the Supreme's classic You Can't Hurry Love and (2) the timeless Barbara Lewis masterpiece Hello Stranger.
Romance, real romance, always leads to the pot of gold at the end of the rainbow. But unlike a lot of today's performers Chazz hasn't forgotten that the way to San Jose is a charming lyrical road of it's own. So pull up a chair, set the radio to AM, and take a long ride the way we use to, slow and easy. The destination hasn't change because Chazz Dixon "Can't Crush This Feeling."
____________________________________________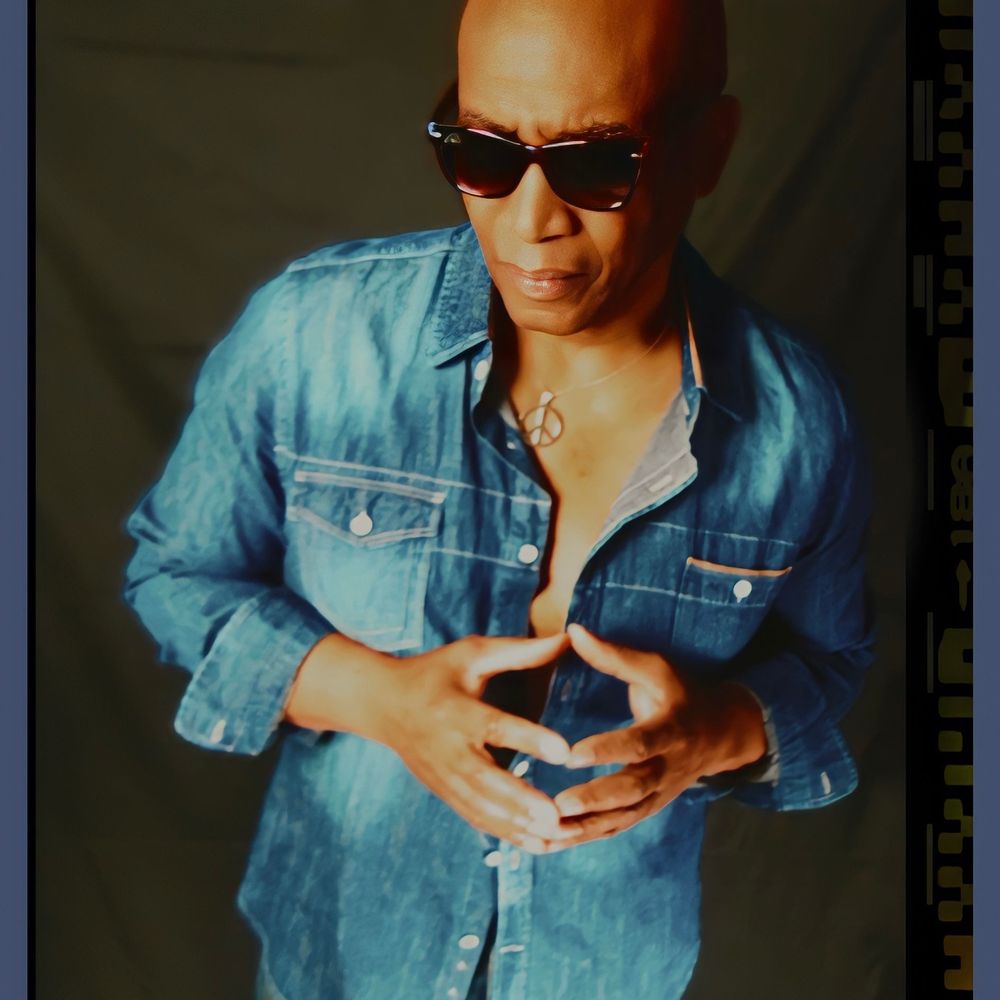 Chazz Dixon
Bio
Singer, Songwriter (BMI), Recording Academy Member (Grammys), Actor (SAG), Print Model, Producer, Musician, Engineer, former VP DaSoul Recordings Group.
Official Biography
Chazz Dixon is a singer/songwriter/actor. He's been performing on stage since the age of 4. His velvet high-pitched voice is a blend of sensual R&B with an undertone of soft-core jazz . . . sexual. He signed his first deal, as a writer, at the age of 17 with Gibbs Records. This association produced a, B-side, 45 single on Washington Records titled Slow Down for the band Sugar Hill/The First Family (1974). He also wrote songs for local hometown heroes The Esquires in addition to performing vocal duties for local bands, The Ezetts, The Courtyard Hustlers (a cappella group) and Patrons of The Arts (formerly United Together). During February of 2001 he scored a number 1 song, he co wrote, on MP3's Urban Contemporary Chart (Remember Falling In Love) and the R&B Chart. In Dec 2005 he scored the number 1 spot again, this time on MadHouz Internet radio (Chicago) with another song he co wrote "Have We Lost It" from his debut cd on the Da'Soul Recordings label, BACK TO THE GROOVE. With the help of Aki Aleong (former manager of Berry White, Mandrell, jazz man Norman Conners and Chazz) he began developing his production skills. Emmy Award winner Bobby Jay (WCBS-New York/Frankie Lymons Teenagers) and wife Cynthia also lent a helping hand in this area. Harvey Fuqua (songwriter/producer/former VP Motown Records) stepped in like a big brother and helped develop the details of his songwriting, recording and stage persona . . . with the help of another Motown giant, Smokey Robinson, who often allowed Chazz to travel with his band for much needed all around finishing. In 2004 Chazz was elected vice president of the Da'Soul Recordings Group where he served as senior VP and head of A&R until 2011. His responsibilities included graphic arts (cd art, photography, etc...) and signing new acts. On 2/15/2009 Chazz was struck by a speeding vehicle, busting his neck in two places, and leaving the singer with nerve damage. MusiCares and the SOS came to the rescue, helping him on his road to recovery. In 2011 his business partner, and co-founder of DaSoul Recordings, suffered a massive heart attack, dying. Chazz vowed to pick up the pieces. Today he continues to write, record and produce music, and videos, not only for himself but others also. For how long who knows, it's in his blood. Chazz released 2 full CDs in 2020 and a Deluxe Edition in 2021. The CD Butterflies was created in its entirety during the Covid lockdown. He also continues to perform with a small ensemble of musicians and singers. Chazz is a member of the Recording Academy (Grammy's) He is also a long time member of the Screen Actor's Guild. Proudly, Chazz the actor, has served on several committees on his local chapter of SAG. He's appeared in commercials, film and television. Chazz is also a published journalist, poet, and photographer (he interned with Paramount stills photographer Charles Ladicier). He is also an accomplished print model.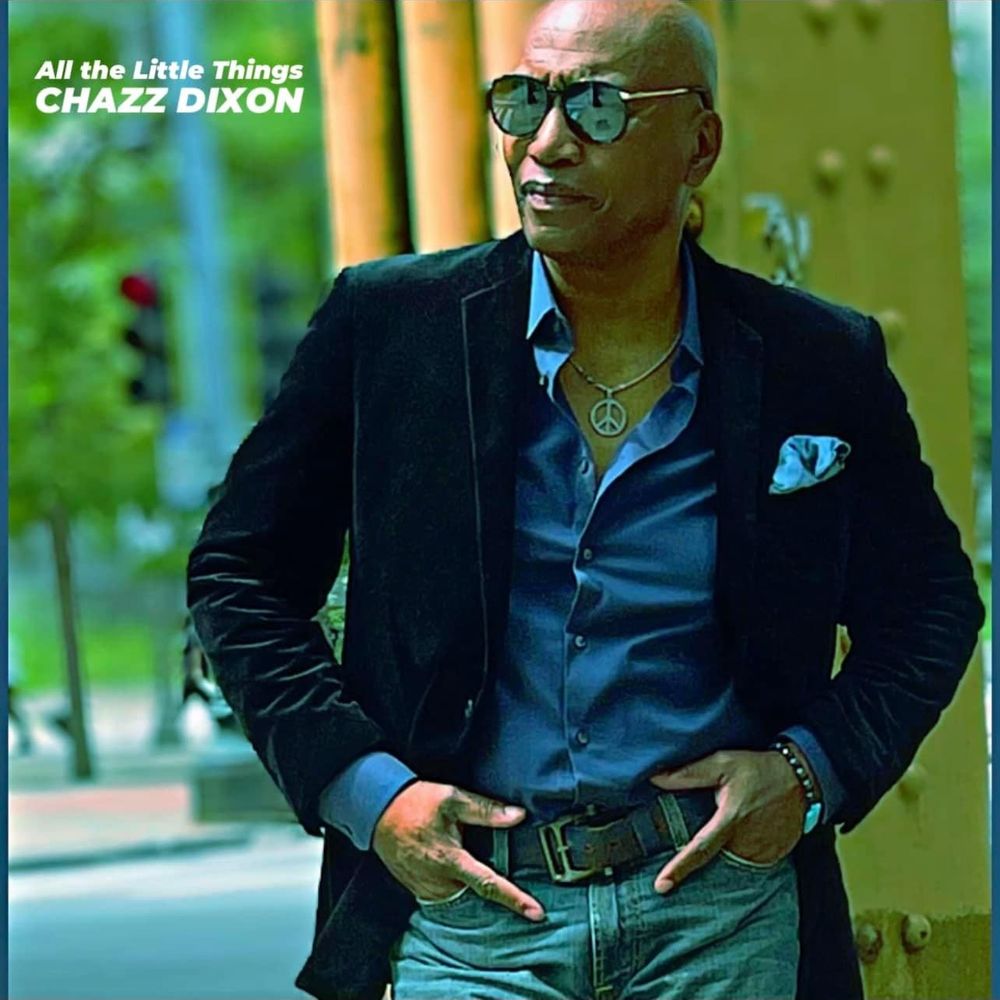 All The Little Things
2022's Special Edition From Chazz Dixon
https://open.spotify.com/album/6PIdNn5q7hkuu6wIu1h9Bo?si=V2nW9z1GT46nfq4HAxFpZQ
Relationship, yours, mine, ours, is either the most rewarding thing you've experienced or the biggest challenge you've ever faced. Let's be honest love, real love, being with, staying with, someone is largely about all the little things.
This album 💿 was written, produced and performed by Chazz. That's right he's playing all the instruments and performed all the engineering and mixing duties with the exception of the song This Is Love remixed by Barope "Dj_Payday" Dixon. It includes 14 tunes, 2 are instrumentals, teasers from an upcoming album without vocals. The remaining 12 songs are Chazz unapologetically setting his own groove as a new member of the Recordings Academy's Class of 2022.
In his own words he confesses
"I'm a complete reck from a dysfunctional fam who, as a kid, stumbled into a #career of a #lifetime.
I've traveled the world for 60 plus yrs, met everyone I've dreamed about, and still have a #passion for my #childhood #love!
Chazz serves us the old and the new romantically, described as a modern envoy of love, he works hard not to disappoint!!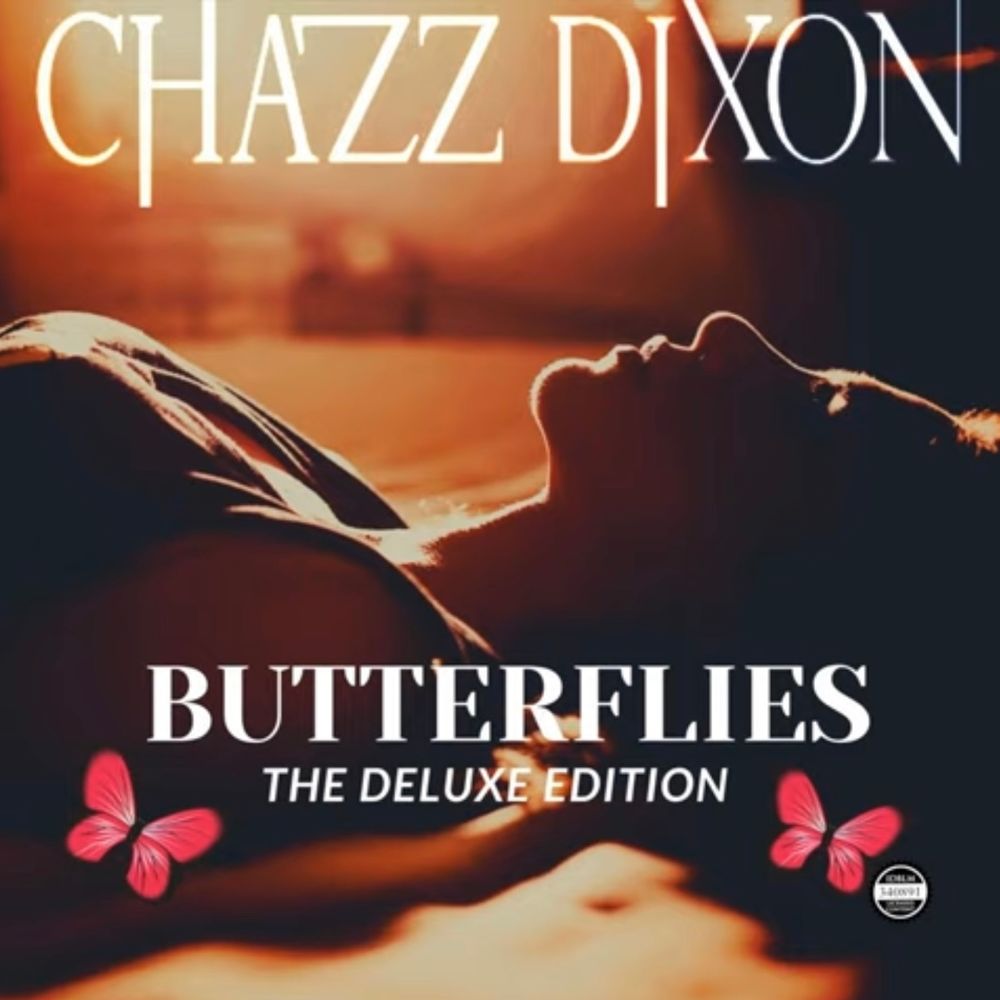 Butterflies: The Deluxe Edition
2020 Being In Love Never Felt So Good!!
https://open.spotify.com/album/5usmWUtoC7CLVVpc5OJkze?si=XlyBniH-TTm3iD8ZeEvpaA
Songs, songwriting, if you're fortunate, is often about the love or loves of your life. Throughout my life I've written a ton of songs about love, any love. But for this album I got a chance to return to the past and write from personal experience! Because, after all, that's what a love song is all about, butterflies 🦋!!
February of this year I was excited to release Anachronism, a 12 song CD 📀, written, arranged, produced, and performed in its entirety by yours truly. In a nutshell that means if you don't like it, I take full responsibility cause no one else worked on this CD except me, which includes all the engineering. Well with the onset of COVID all plans to promote the CD were scrubbed as the world 🌍, the country, endured a #stayinplace #lockdown. So what does a #musician, a #performer, do when there's no work anywhere?? #Create, that's right, I went back into the #studio and began writing, recording, even #filming my experiences for what has become my upcoming CD #Butterflies, which will be released in #September. Two singles are already available, on digital platforms everywhere, (1) SOS A COVID Mess, and (2) Make It With You (remake of the David Gates & Bread classic). Once again this project was also produced in its entirety by yours truly during the lockdown. Enjoy the video or single and #share. #Creatives, #performers, #writers, etc. everywhere are busy doing what we love ❤️, for you, about you! That's why we're called #artist!!!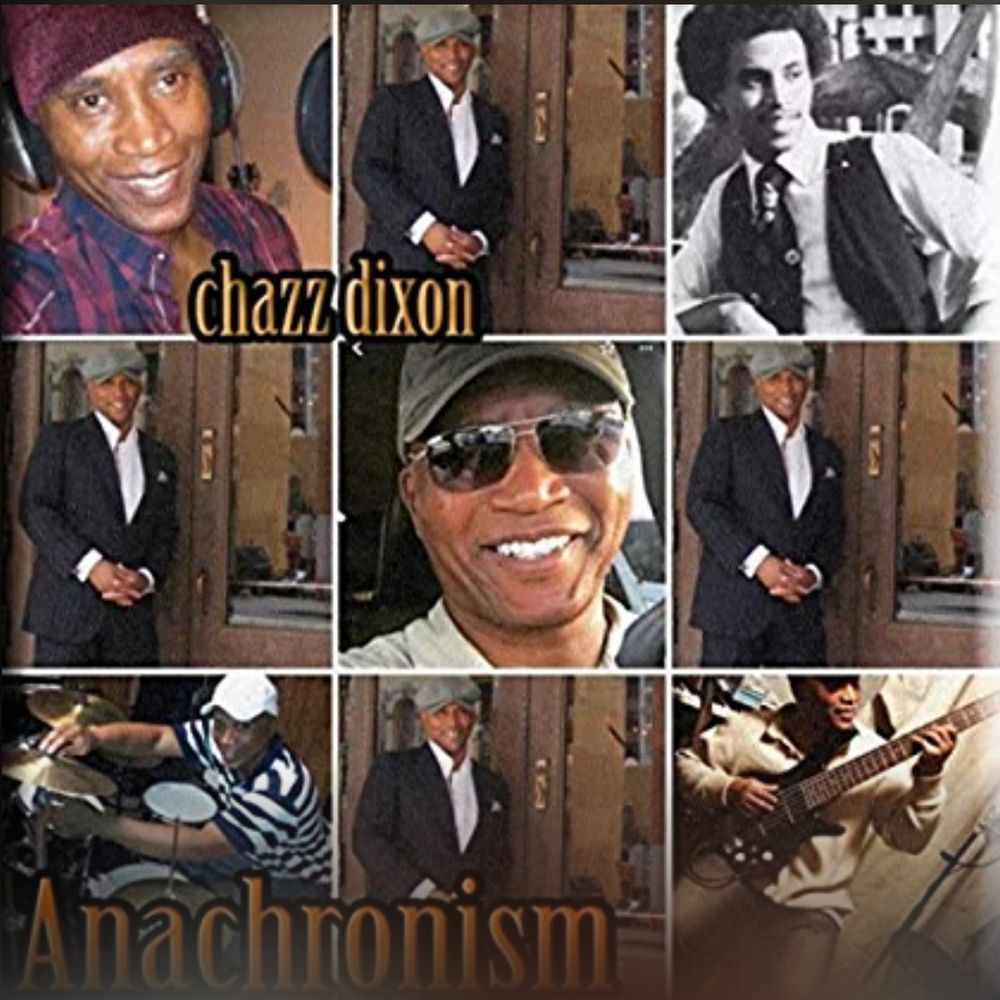 Anachronism
Musically: A Definition of Who I Am
https://open.spotify.com/album/0h0XoCCpyLnh0peM49TUBn?si=TEja3uKZSySOtWFXZrQn1w
This CD 💿 will always be very special for me, my producer son talked me into releasing an album the way I hear the songs before getting the musicians to put their spin on my arrangement ideas in the studio. Translation: Dad let people hear how you really wrote the songs by playing them yourself, which is something most musicians do privately, I wore all the hats here, engineer, producer, performer, composer. I'm very thankful to have been given this opportunity!
#Anachronism the album by #ChazzDixon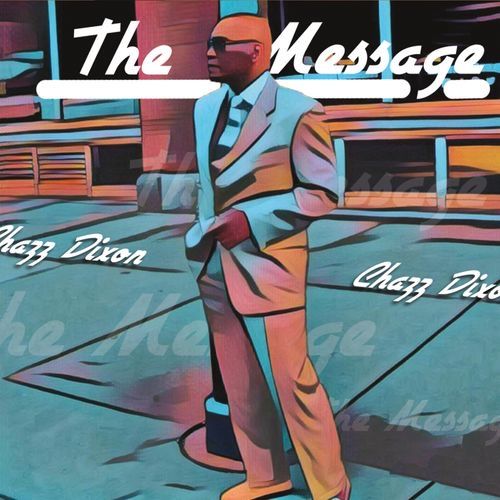 The Message
Relationships / Love: What Better Message is there??
Produced by Barope "Dj_Payday Dixon
Hear the voice of Soul, Chazz Dixon!
https://open.spotify.com/album/4hNWTUPtBdGX1vxyn0tAs4?si=L2RcBkShTzC9ZUfOOT0--A
Created for adults, who want to dance (steppers). This CD is an enchanting get-a-way to loveland. Each song is a romantic journey, a story about happy, that even the lonely can sing. It's a "Red Light Party", it's a collection of road tunes, for that road trip or that "I just wanna get away afternoon". It's a solo party that works shared. It's Chazz Dixon, the velvet high-pitched voice that blends carnal R&B into an under tone of soft-core jazz, . . . So sensual!

It's The Message, he's just trying to get the message to you, for you!!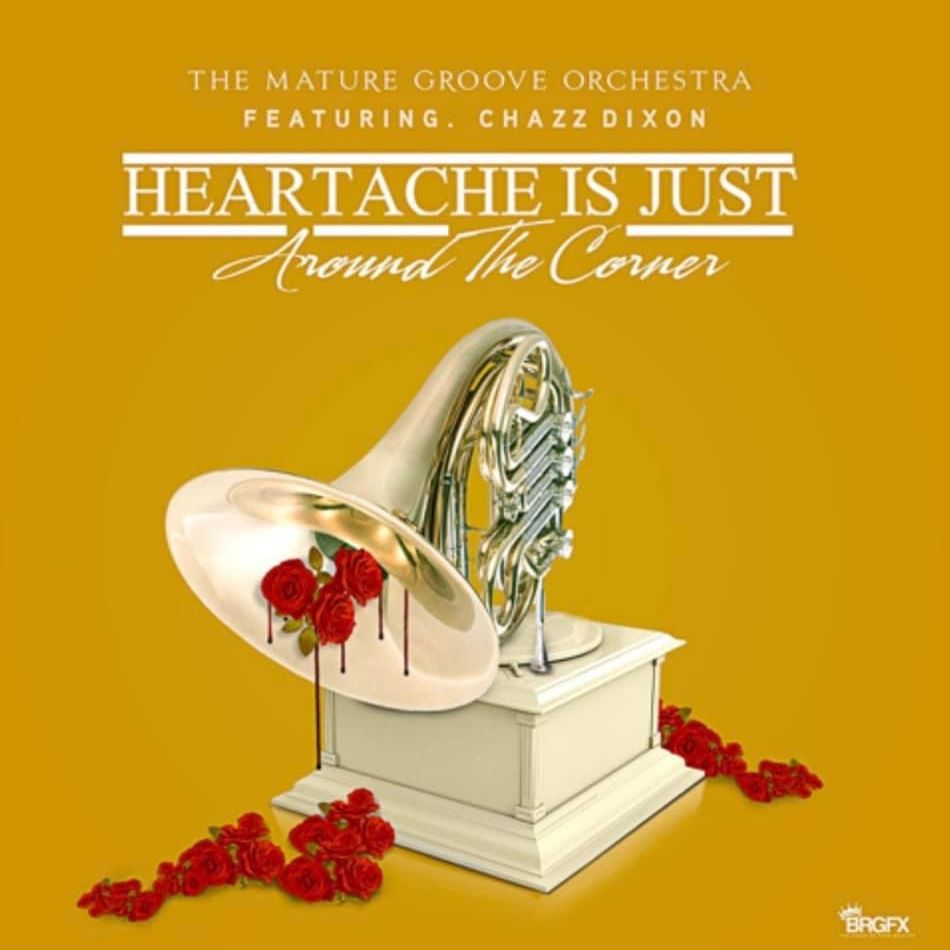 Heartache Is Just Around The Corner
The Mature Groove Orchestra (feat. Chazz Dixon)
Heartache Is Just Around the Corner
https://open.spotify.com/album/09Y6pPOcP5DnxaZ7tsvdxx?si=ROdFwsF1S9q3pXswbCOtpw
The album was actually recorded in 2010 as the second volume in what was to have been a 2 album set of songs produced by Chazz, Jeff Hegwood, and Barope Dj_Payday. Volume A was titled Swagga: The Ol' Skool Party which was released on schedule in 2010. The Heartache album however was tabled. Chazz believing that this project contained some of his best work and released the project in December of 2015 as he was also releasing another CD The Message. He ended up delaying the release of The Message CD to avoid conflicts. He also renamed The Heartache album as The Mature Groove Orchestra featuring Chazz Dixon so as not to hurt the release of either.
The Heartache album addresses the pains of a complicated relationship.
Take a good listen to what love is all about.