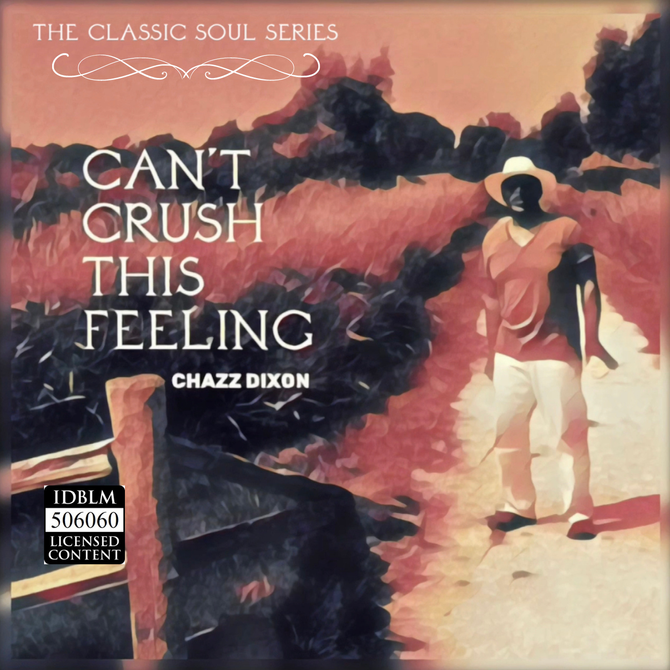 Can't Crush This Feeling
Classic Soul Music from Chazz Dixon
On Sale Now!!!
https://chazzdixon.hearnow.com/cant-crush-this-feeling
Chazz Dixon is back with a new CD, his 14th, "Can't Crush This Feeling", honoring the roots of soul the way only he can. Described as "the modern envoy of romance" Chazz delivers 13 romantic gems including (1) a remake of the Supreme's classic You Can't Hurry Love and (2) the timeless Barbara Lewis masterpiece Hello Stranger.
Romance, real romance, always leads to the pot of gold at the end of the rainbow. But unlike a lot of today's performers Chazz hasn't forgotten that the way to San Jose is a charming lyrical road of it's own. So pull up a chair, set the radio to AM, and take a long ride the way we use to, slow and easy. The destination hasn't change because Chazz Dixon "Can't Crush This Feeling."
____________________________________________
Soul Klub - Features the music of Chazz Dixon